U8 ERA Running Headphones Sport Wireless Earphones
U8 ERA Running Headphones Sport Wireless Earphones
***PLEASE NOTE THAT WE CAN ONLY SHIP THIS PRODUCT TO THE US ***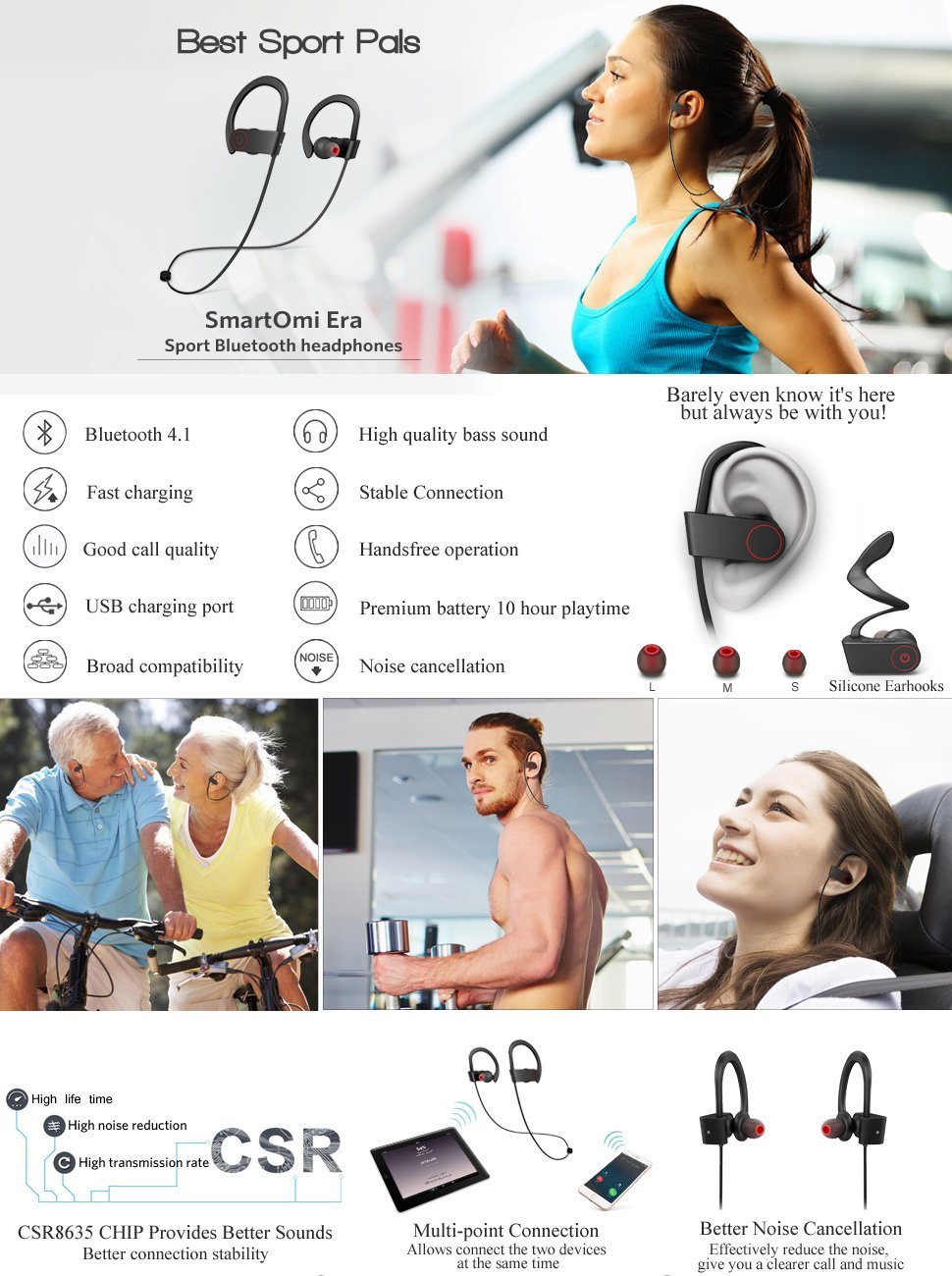 Specification
Shipping Weight
2.4 ounces
Package
1 * SmartOmi ERA wireless headphone;
2 * Pairs of Earbuds Tips (S,L) (the M ear tips is on the original headphones);
1 * Pairs of Line Buckle Regulator;
1 * USB Charger cable;
1 * User Manual.

Bluetooth Version
4.1
Voice Quality
Even more, with the CSR8635 chip inside, the SmartOmi ERA offers crisp highs and a sharp bass that makes your workout more enjoyable. The noise cancellation and echo elimination technology could ensure the smooth and clear sound.
Working Time
The music never stops in a long run! The capacity of 100mAh per ear phone allows a play time up to 10 hours and a standby time up to 300 hours. Yet you need just 1.5 hours to recharge.