Best Headphones Accompanying You Burning Calories
The Smartomi WIT Bluetooth Headphones Stereo Sound are priced on the low end, but they pack some pretty decent high notes. They could use a little more "oomph" (read: bass), but otherwise there's a lot to like.
These earphones, while small, are not innocuous. They look like James Bond's cuff-links, which I hold as a point its favor. After a decade of seeing people with giant Bluetooth dongles hanging from their heads it's easy to forgive the boxy design. The fact they come in black is a good thing, though it would be nice to see manufacturers embrace brighter, bolder colors.
I found it can be the best headphones for working out, and I'm always surprised when a set of ear buds don't bother me – most do. These did feel a bit heavy, but it wasn't a problem and I didn't find myself being unusually fatigued after longer listening sessions. They're packaged with extra inserts in different sizes, which is always a nice touch.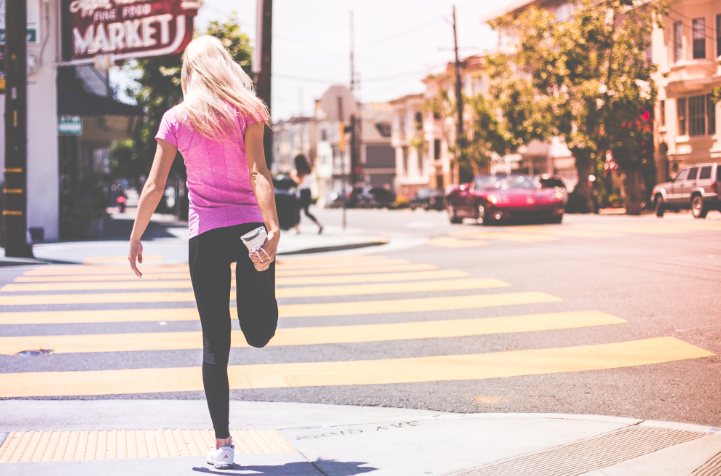 For a couple of headphones for working out they're surprisingly feature-packed. Both headphones connect via Bluetooth and they come synced right out of the box. I long pressed the right one, then the left. A robot voice informed me which was which and that they were connected. The setup was very easy.
The device features call answering, song control, and muting – it also has a built-in 8mm microphone that worked clear enough for me to use in a Google Hangouts teleconference for work. Both earpieces work together to bring stereo music. You will feel Nirvana's "Very Ape" sounds fantastic through the WIT thanks to a very punk rock mid-to-high range emphasis.
It's a little bit unfair to pick apart the sound quality of a device that costs a fraction of what other ear buds do, and in all fairness they hold up great to similarly priced ear buds that have wires.
Technically, as far as specs go, they're interesting for the simultaneous stereo Bluetooth connectivity. Despite some missing lows, they still sound good enough to recommend as an entry-level headset – especially if you're looking for a totally wireless experience on the cheap for your next jog. Plus the ease-of-use can't be overstated.
Look at what the previous purchaser reviewed: These ear buds are the greatest ever! They have incredible highs and lows with a good amount of bass. They really fit your ears well with the different ear bud sizes. They come with three different rubber ear bud fittings; the microphone quality is good and sounds clear. The really seal around the ear well, so the noise reduction is great. The charging cable is the only downside as it is a bit short but its micro usb so easily fixed. They charge at an impressive speed. The battery life has yet to be determined but i will edit this and put an update on how well it lasts for me in the future –From Joey Crocker.
Related Products